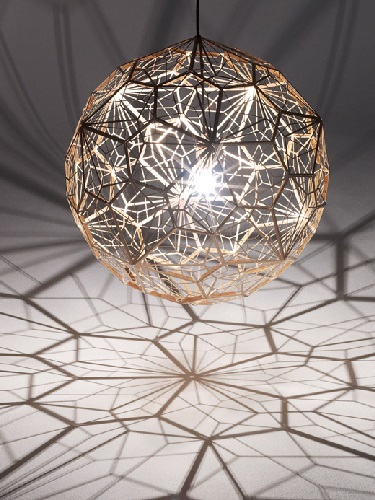 Etch & Etch Web
Tom Dixon
---
Etch is a series of etched pendants inspired by the logic of pure geometry. Etch generates a mass of complex linear shapes when lit. Created using an industrial process, its surfaces are formed from sheets of acid-etched metal that is photo-etched, then dipped in acid to dissolve the unexposed parts. Available in Black or Stainless steel or Brass or Copper.
Etch Web. A series of statement pendants made from acid-etched sheets of metal to create the intricate pattern. A halogen bulb is suspended within the centre of Etch Web to make it the ultimate shadow play pendant. Available in Brass or Stainless steel.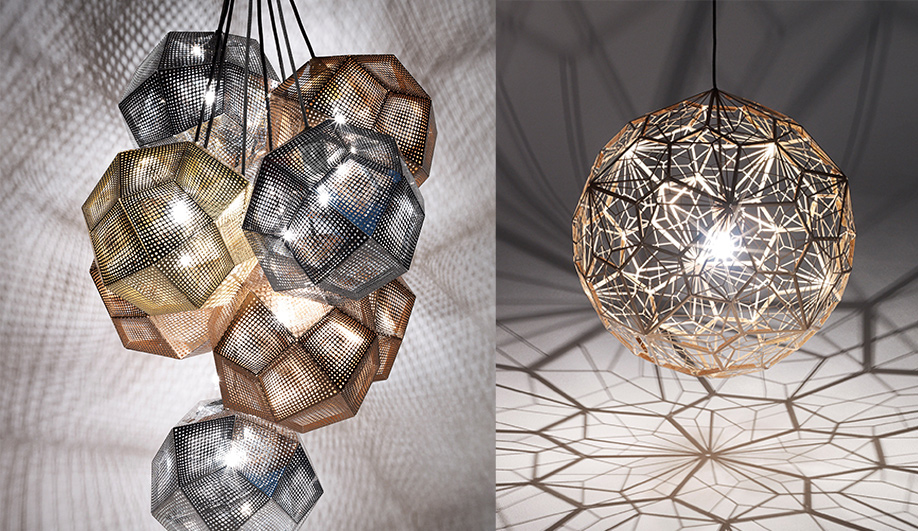 Etch on the left and Etch Web on the right.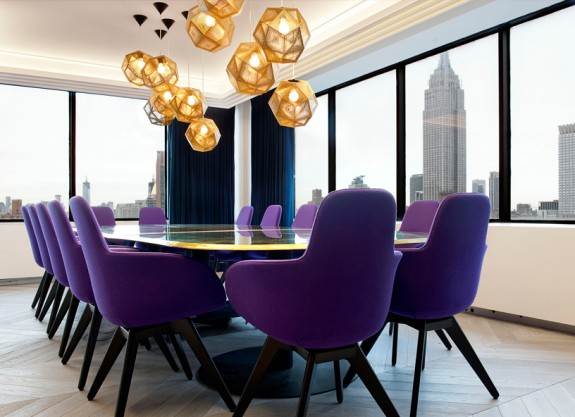 Etch candle light holder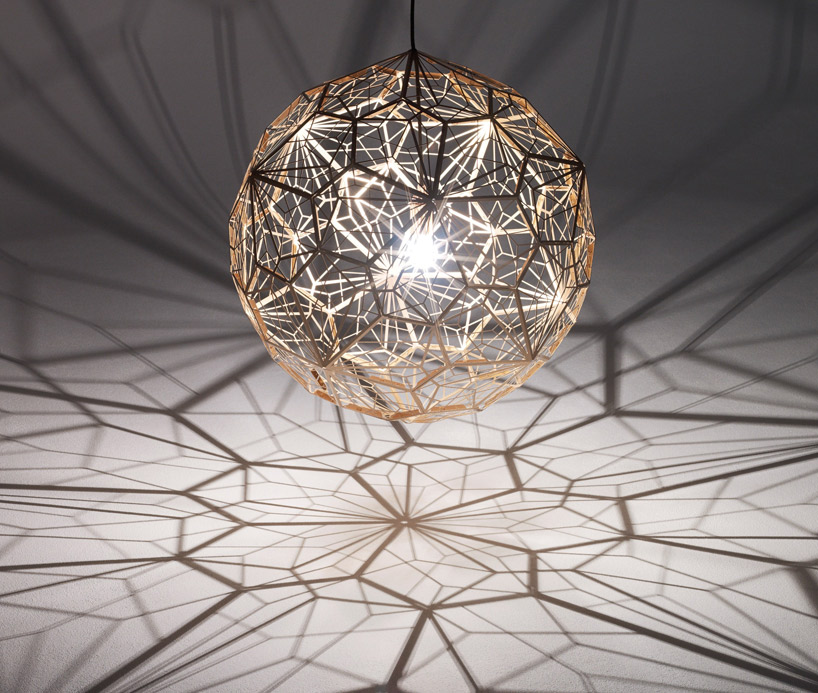 Etch Web