Page 1 of 2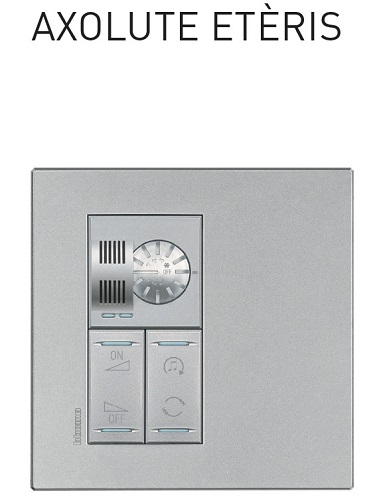 Minimum thickness & monochromatic.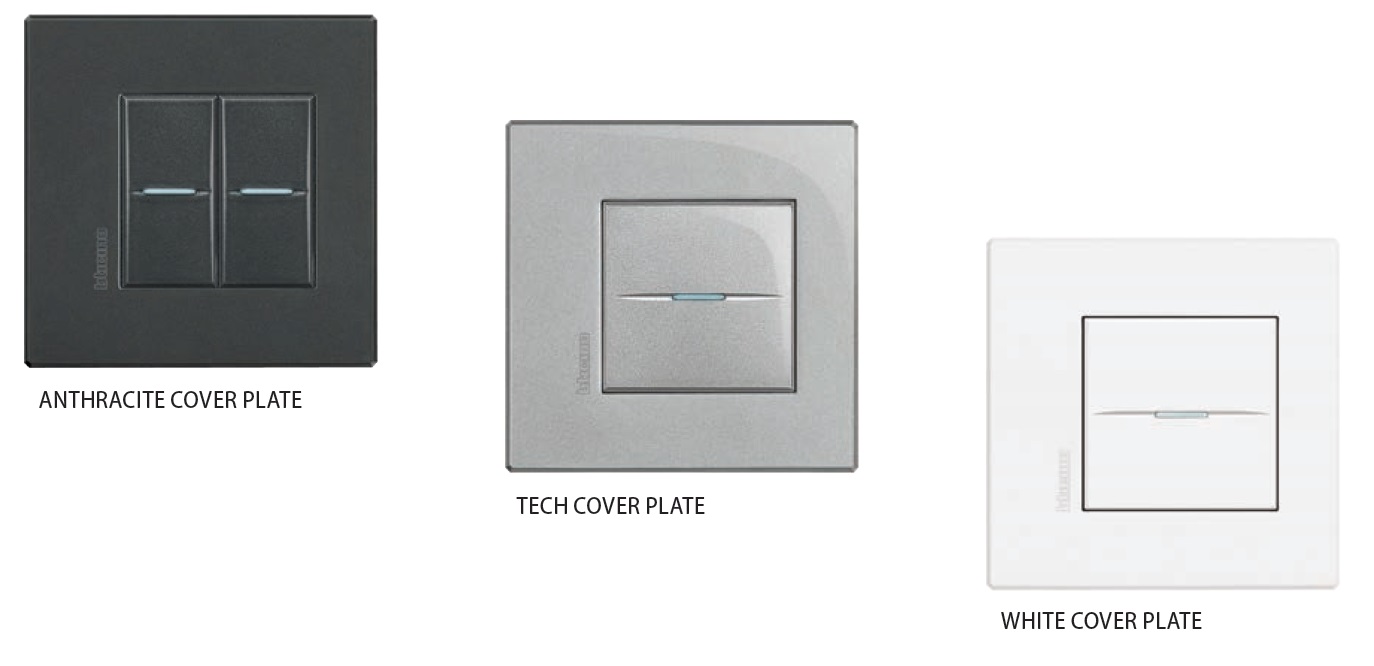 Square shape, essential design and monochromatic look. AXOLUTE ETERIS is the new slimline look of AXOLUTE, which distinguishes itself for its monochromatic look, and the extremely small thickness of the switches only 2.5 mm of absolute perfection.
THE USE of AXOLUTE ETERIS PRODUCTS MUST BE FORESEEN AT THE DESIGN STAGE. For the assembly of the system, only dedicated flush mounted boxes, supports and cover plates must be used. Although it's installed in the same way as any traditional residential lines, it's not compatible with any other boxes currently available on the market.
MOST IMPORTANT: ALL wiring accessories on the walls can have matching appearance. This includes all kinds of switches (light-shutters-cookers etc), all kinds of sockets (power-TV-SAT-HDMI-RJ45-RCA etc), USB chargers, airconditon - central heating controllers, cameras, burglar alarm controls, flooding detectors, touch screens for automation and Wi-Fi access points. Press here to download more details.
The folllowing page shows videos with installation examples.